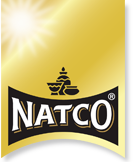 Prep Time: 30 minutes
Cook Time: 15 minutes
Serves: Serves 4
Cuisine: Indian
Ingredients
Basmati rice

100g

Shallot, diced

1

Ghee

1 Tbsp

Curry powder

1 Tbsp

Coconut milk

500ml

Vegetable stock

850ml

Mango, diced

1

Lime, zest and juice

1 Large lime

Brown sugar

Pinch

Chickpeas

250g

Ground cinnamon

Pinch

Coriander

To garnish
Directions
Cook the rice in boiling salt water according to the directions on the packet.
Fry the shallot and ginger in hot ghee. Add the spices and fry for a few more minutes. Add the coconut milk and 750ml stock, bring to the boil and simmer for five minutes.
Remove from the heat and add the mango, lime juice, salt and a pinch of sugar, then blend using a hand blender.
Heat the remaining stock in a small pot. Add the chickpeas and cook for five minutes with a lid on. Season with cinnamon and salt to taste.
Divide the rice between deep plates, cover with the soup then place the chickpeas in the middle of the soup and garnish with lime zest, chilli flakes, curry powder and coriander.