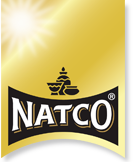 Prep Time: 10 minutes
Cook Time: 30 minutes
Serves: Serves 8
Cuisine: Indian
Ingredients
Garam masala

1/2 Tsp

Coriander

Bunch

Onion

2

Chickpeas

400g Can

Green chilli

2

Sunflower oil

2 Tbsp

Mustard seeds

1 Tsp

Asafoetida

1 Tsp

Tinned tomatoes

200g

Chilli powder

1 Tsp

Turmeric

1 Tsp

Dhana jeera

1 Tsp

Sugar

1 Tsp
Directions
Peel and finely chop the onions, drain and rinse the chickpeas and finely slice the green chilli. 
Heat the oil in a saucepan over a medium heat and add the mustard seeds, when they start crackling add the asafoetida. Stir in the onions and fry until for 2-3 minutes. 
Add the tinned tomatoes, then cook for another five minutes before adding the ginger, garlic, green chilli, chilli powder, dhana jeera, sugar, and a pinch of salt. Keep stirring and cook for further five minutes. 
Sir the chickpeas into the pan. Add 250ml water to make a thick sauce. Place the lid on the pan, lower the heat and simmer for 5-7 minutes.
Finely chop the coriander then sprinkle on top along with the garam masala and finely sliced green chillies, to serve.