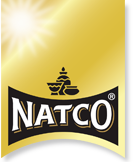 Prep Time: 10 minutes
Cook Time: 5 minutes
Serves: Serves 12
Cuisine: Greek
Ingredients
FOR THE BASE

Ginger biscuits

255g

Granulated sugar

1/2 Tbsp

Unsalted butter

2 Tbsp

FOR THE FILLING

Cream cheese

340g

Light brown sugar

170g

Vanilla essence

1/2 Tbsp

Cinnamon

1/2 Tsp

Nutmeg

1/4 Tsp

Salt

1/4 Tsp

Carrots

1Kg

Unflavoured gelatin

1 Tsp

FOR THE FROSTING

Cream cheese

114g

Unsalted butter

2 Tbsp

Granulated sugar

680g

Vanilla essence

1/2 Tsp

Milk

2 Tbsp
Directions
Lightly grease the cheesecake dish.
For the base, In a mixing bowl, break up the ginger biscuits into fine crumbs, then add the butter and sugar and mix until ingredients are combined.
Spread an even layer of biscuit into your cheesecake dish and push firmly down to create a solid base.
Place in the refrigerator for two hours or in the freezer for 20 minutes.
For the filling, Dissolve gelatin in boiling water and allow to rest for five minutes.
For the frosting, Whisk the cream cheese until in becomes a fluffy texture, gradually add in grated carrots, salt, sugar and spices then microwave gelatin for 15 seconds until it softens then add into the mixture.
Mix until there are no streaks and the ingredients are combined before placing evenly on top of the biscuit base. 
Place in the refrigerator between 6-10 hours to let the ingredients set.
Whisk together cream cheese with butter and sugar and gradually add in the powdered sugar. Add enough milk depending on the thickness you would like your frosting.
Pipe the frosting over the cheesecake and top it off with cinnamon. Place in the refrigerator until ready to serve.