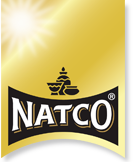 Prep Time: 20 minutes
Cook Time: 45 minutes
Serves: Serves 4
Cuisine: Sri Lankan
Ingredients
Onion

1 Large

Ginger

20g

Garlic

3 Cloves

Chicken

700g

Coconut oil

60g

Red chilli

1 Long

Turmeric

1 Tbsp

Ground Cumin

1 Tbsp

Ground Coriander

2 Tsp

Smoked paprika

2 Tsp

Cardamom pods

3

Cinnamon Stick

1

Cloves

2

Curry leaves

Handful

Coconut cream

400ml

Chicken stock

250ml

Cashews

20
Directions
Peel and chop the onion, ginger and garlic then mix together in a bowl, add the chicken and continue to mix then set to one side for 20 minutes.
Heat two tablespoons of coconut oil in a saucepan on medium heat, add the chicken and cook for a few minutes on each side. 
Add more oil to the pan along with the chilli, spices, curry leaves and the onion marinade then fry for a couple of minutes.
Add the stock and coconut cream then reduce the heat and simmer covered for 20 minutes on a low heat (add excess water if required).
Remove the cover from the pan, stir the mixture and then simmer for a further 20 minutes.
Add the cashew nuts and divide into separate bowl to serve, garnish as desired.