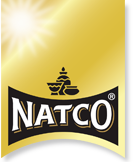 Prep Time: 15 minutes
Cook Time: 10 minutes
Serves: Serves 4
Cuisine: Italian
Ingredients
Ricotta

220g

Egg yolks

3

Parmesan cheese

20g

Grated nutmeg

Pinch

Salt and pepper

To season

Tinned plum tomatoes

700g

Basil

Handful

Olive oil

6 Tbsp

Garlic

3 Cloves
Directions
To make the dumplings  - Using your hands mix together the flour, egg yolks, ricotta, parmesan, nutmeg, salt and pepper.
When the ingredients are completly mixed, kneed the mixture on a floured surface and roll it out to a long thin sausage shape using a rolling pin, then cut into small rectangular shapes about 3cm in length.
Boil some water in a pan and add salt. Carefully add the dumplings to the water and wait until they expand and rise to the surface. Once they rise, continue to simmer for around two minutes.
To make the sauce - Add the tomatoes, basil, salt and pepper to a bowl and mix.
In a separate pan, heat the olive oil and fry the garlic until it browns.
Add the tomato mixture to the pan and heat for a few minutes until simmering.
Add the drained dumplings to the sauce, mix carefully then serve.