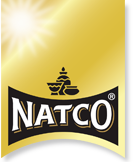 Prep Time: 10 minutes
Cook Time: 55 minutes
Serves: Serves 15
Cuisine: Italian
Ingredients
Courgettes

3 Large

Salt

Pinch

Black pepper

Pinch

Gorgonzola

100g

Sun dried tomatoes

6

Basil leaves

Small bunch

Olive oil

4 Tbsp

Garlic

1 Clove

Garlic powder

1/2 Tsp
Directions
Preheat the oven to 180 degrees celsius and finely chop the garlic.
Mix the olive oil, chopped garlic, and black pepper in a bowl.
Slice the courgettes lengthways between 4-6mm thick, sprinkle a pinch of salt over them and leave to stand for 40 minutes.
Using a tea towel or kitchen roll, pat the courgettes dry then place them on a baking tray, space them evenly and top with the garlic oil.
Place in the oven for 10-15 minutes or until they turn a golden colour.
Turn the courgettes over drizzle with garlic oil and return to the oven for three more minutes.
Remove from the oven and allow to cool enough so you can safely handle them. Add the gorgonzola, sun dried tomatoes and some basil to one end of the courgette then roll from that end ensuring all the ingredients stay inside and serve.